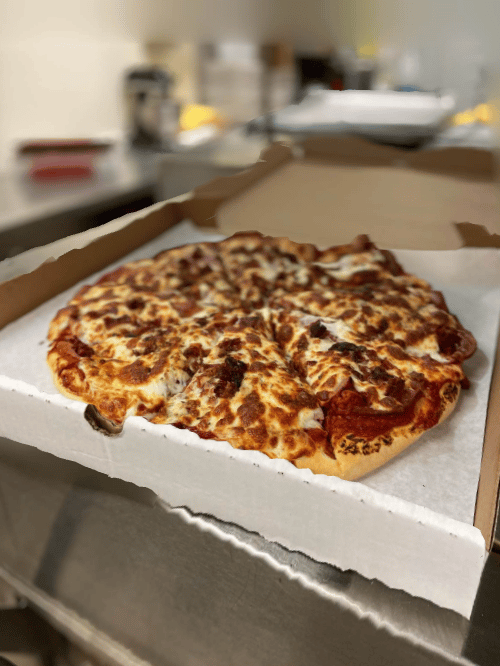 PROFILES
Our Team's Profile
Jack Colombe
____
At 15 years old, Jacky started his pizza journey at a local pizza franchise in Thomson Manitoba. Jacky became an assistant manager while also competing in high school sports and winning multiple provincial and local awards. Voted by the players at the provincial basketball tournament Jacky was awarded the Spirit of Sport Award as a testament to his character and treating people with respect. Jack would utilize his pizza and leadership skills when he moved to a popular local pizzeria. As an instrumental component to the pizzeria Jack would further hone his skills and work towards bringing his particular taste of pizza to Winnipeg.
---
Kenny Braun
____
A standout student who excelled in basketball, academics, and politics Kenny has a vast, volunteer, and professional experiences. A Political Science and Economics student at University of Manitoba Kenny used his knowledge, experience, and understanding of Manitobans to get the start up company to a level that became attractive to investors and marketable to Manitobans. As a father of 4 daughters, executive, and entrepreneur Kenny is also an instrumental figure in the establishment of Uncle Jack's Thompson Style Pizza.
---
Michael Birch
____
Award winning entrepreneur Michael Birch is a trail blazing Businessman for First Nations and First Nations people. Birch has broken down many barriers, and excelled in business at a young age. The creation of the first, First Nations's Buyers Group and First Nations Cola, Michael is an early visionary and inspiration for First Nation business. Birch, who is also a community leader from Garden Hill First Nation and experienced politician, he utilizes his experience, resources, and capital to invest in future First Nation entrepreneurs.