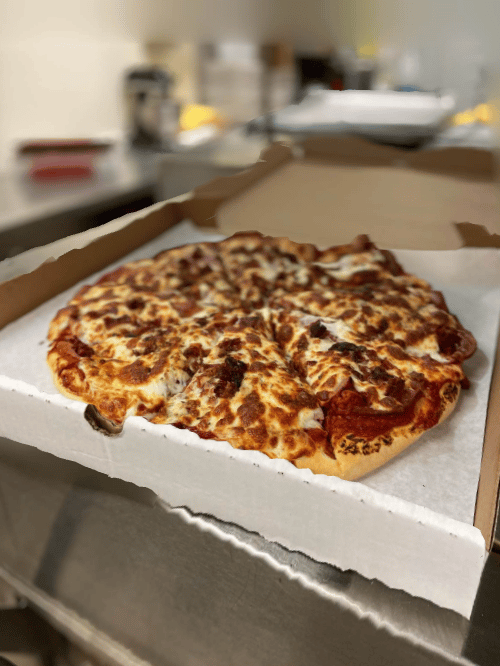 OUR STORY
This is Our Story...
It all started on traditional territory of the Nisichawayasihk Cree Nation. It was in the town of Thompson Manitoba in the Treaty 5 Territory where Jacky Colombe honed his craft and attributed to the great pizza history of Thompson.
During the global Covid-19 pandemic Jacky used his pizza skills to give friends, family, and relocated Thompsonites a taste of home by providing the pizza they know and love. Word would spread throughout the prairies and Treaty 1 territory about Jack's pizza and on December 18, 2020 Uncle Jack's Thompson Style Pizza was born.
Jack, with his brother Kenny by his side, would would travel around the prairies being invited to do tradition northern First Nation Pizza sales. They began operating out of The Riverview Community Centre in South Osborne where word grew quickly and people from across Winnipeg, and Manitoba began travelling to community centre pre-ordering weeks in advance to ensure they acquire this famous pizza.
As word continued to spread, and the demand grew Jacky needed to increase his supply. Seeing the growing brand and potential First Nation entrepreneurial trail blazer Michael Birch would partner with these brothers providing guidance, resources, and financial assistance to increase capacity and help build the vision of sharing their product across the province.
From a travelling kitchen to a brick and mortar location...the journey continues.